Glucosamine Supplement for

Flexible

Joints and Bones
NuBody FS includes eight well-known ingredients, for support of healthy bones, joints, and flexibility.
Glucosamine ~ Boswellia ~ Chondroitin ~ Turmeric ~ Quercetin ~ Methionine ~ MSM ~ Bromelain

NuBody FS contains important nutrition to help support your body's healthy cartilage. NuBody FS offers real nutritional support for your joints. NuBody FS combines 8 powerful ingredients to support healthy joints. Our Glucosamine is derived from the shells of ocean shrimp. It supplies some of the basic building blocks of collagen and cartilage.

BENEFITS
Supports:

Supports Normal Flexibility & Joint Function
Supports Healthy Bones & Joints
USAGE
Take One Capsule Two Times Daily
SUPPLEMENT FACTS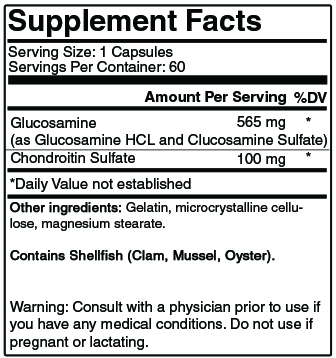 Enhance your HEALTH & improve your FINANCIAL situation to live a life on YOUR terms!